Creating a cosy and calming space is a must for any baby's nursery…
Proven to massively help with getting your baby to sleep as well as making a more relaxing and reassuring space for Mum, simply considering your paint colours and nursery accessories can make a huge difference. The addition of soft textures and calming tones in your nursery is the easiest way to create a tranquil environment. Sharing our top tips and favourite picks, here are some nursery ideas designed to create a calming nursery for a peaceful baby.
#1 Calming Colours
One of the first things to consider when building a peaceful nursery is what colours you're bringing into the room. Just like with your bedroom, picking soothing colours creates a space that is naturally relaxing for a good night's sleep. Soft, earthy tones like pale blues and greens along with neutral colours or grey are the most calming to babies as brighter colours can be distracting or overstimulating. Also, while it may be tempting to decorate your nursery with bold patterns or cute murals, having a clean and clear space is best for a calming nursery. Scandi baby brands completely understand this, designing with hygge in mind, so take a look at Cam Cam for cute nursery accessories and toys, we also love Kids Concept for unique nursery pieces designed to be calming. Or Snuz make amazing essentials like playmats and bedside cribs that minimally designed for soothing babies.
If opting for white or neutral tones stresses you out with the thought of the potential for mess, go for warm tones or wood, creating a cosy net for your little one. The Little Green Sheep make beautiful wooden moses baskets and toys that are all organic and made without any chemicals, creating a calming space while keeping your baby safe.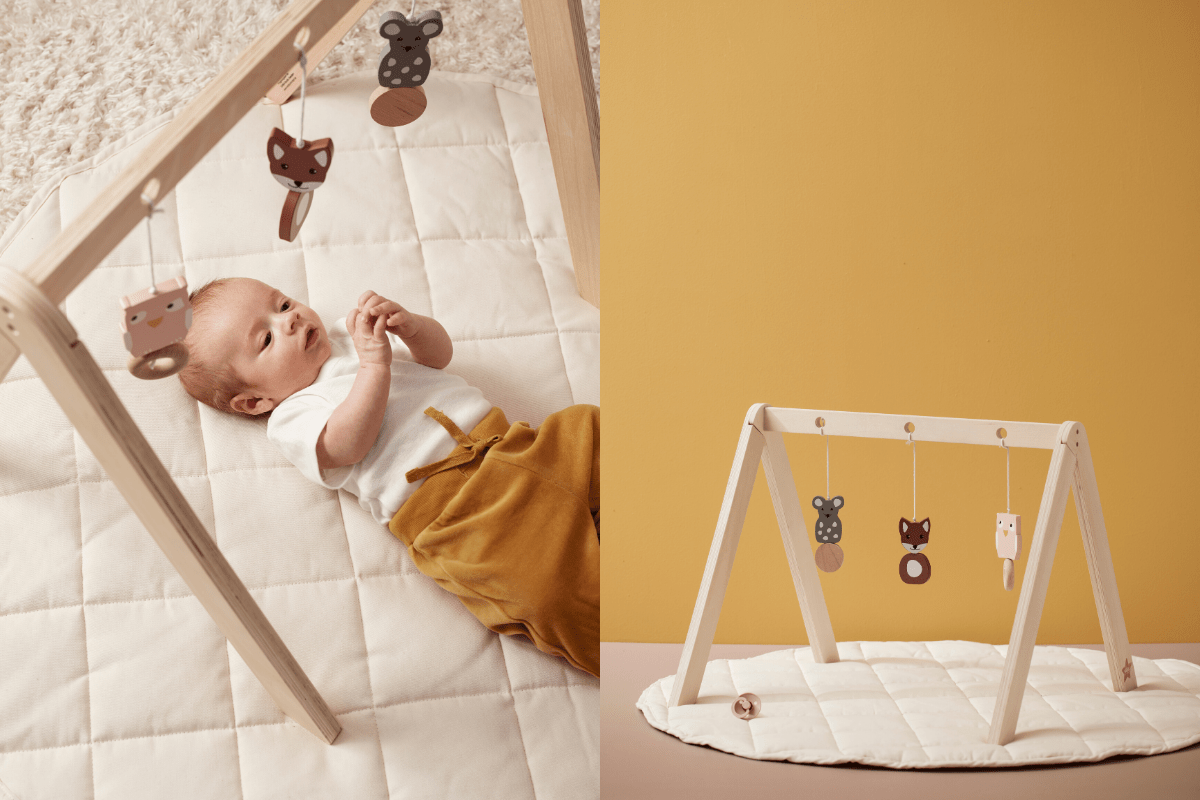 #2 Soothing Sound
A proven tip for getting a better night's sleep for both adults and babies is to fill your room with soothing white noise with a noise machine. By being surrounded by continuous gentle sound, white noise stops babies waking up so harshly and crying out, instead the familiarity of the sound will help your little one soothe themselves and drift back off into sleep. Once they're used to it, portable soothers or white noise machines, like the Vtech Safe & Sound Myla the Monkey Portable Soother, can help with naptime on the go, becoming a sound that they associate with sleep and helping them drift off wherever they are.
#3 Space to relax
Your little one can sense when you're stressed, so while you're building a calming nursery for your baby, you also want to make sure it's a relaxing space for you too. As you're going to be spending a fair amount of time in there doing feeds, bonding with your baby and doing your bedtime routine, make sure there's a place for you to sit and relax where you feel calm, soothed and comfortable. Whether it be an extra comfortable chair, a couple of cushions you absolutely love or a cosy blanket, in the first months create a corner of the nursery that's specifically for the parents to help relax you as well as your baby. This In Homeware blanket is a simple thing to add for yourself and is easily washed in case of any mess.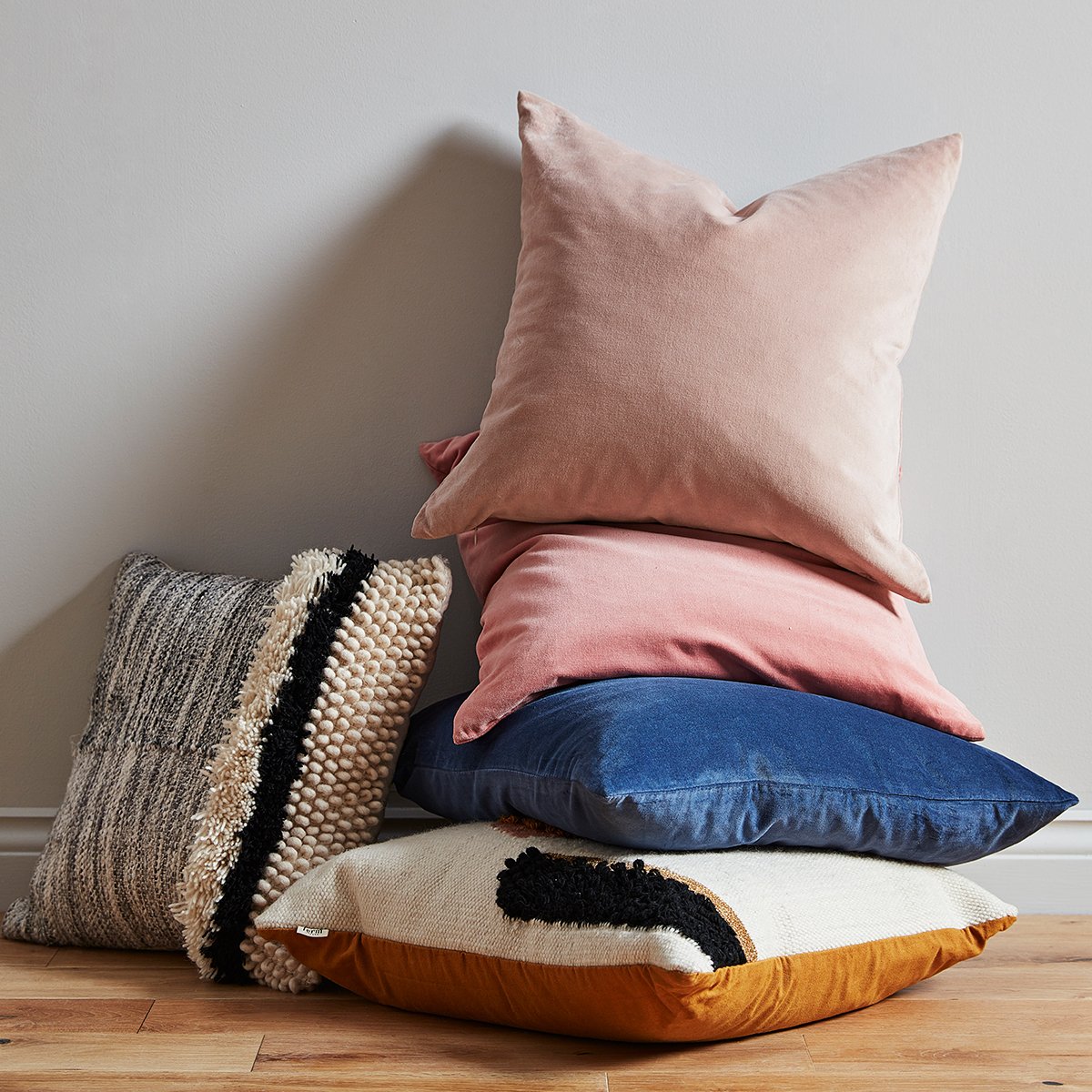 #4 Cosy Lighting
As with the sound machine, creating a calming nursery isn't just about the things you put in it, but the atmosphere you create in the room to naturally encourage a good night's sleep and a peaceful baby. One of the best ways to do this is to consider the light in the room. Ideally you want to fill your baby nursery with lots of natural light, this way your little one can start building their own natural sleep clock that learns that dark equal sleep. Investing in some warm lighting will help this by creating a calm in between to stop the sudden darkness at bedtime and the fear that might come with it. Create a habit of turning on warm toned lights during your little one's bedtime routine or during feeding time to make a cosy, comforting environment. We love the Vtech Safe & Sound Audio Monitor with LCD & Light Show, which has a starry night projector built into the baby monitor. Or for something simpler and more aesthetic, this Bloomingville Moon Table Lamp is a gorgeous nursery accessory.
#5 Mixed textures
While it might be best to stay away from colours that may be overwhelming to your baby, textures are a whole other game. A nice way to introduce some sensory play without having to buy loads of toys is to mix up the textures in your nursery. Velvet cushions, fluffy blankets and soft teddies are great places to start, being naturally calming with their soft touch but also letting your little one get your hands on lots of different feelings without being overwhelmed with colour and sound. Adding soft textures into your nursery is also going to double down on the cosy vibes, especially when they're in neutral tones or pale colours. Our favourites have to be the In Homeware filled velvet throw cushions or fluffy rugs, being the perfect accessories for a cosy nest.