We know that venturing into mamahood can be an overwhelming time. Your body goes through quite the journey before your little one (or ones!) arrive. Mama Mio is here to help support you through the bumps as your bump grows with expert pregnancy skincare to protect you during the nine-month stretch and beyond. Read on to discover the three main reasons as to why you should use Mama Mio during your pregnancy…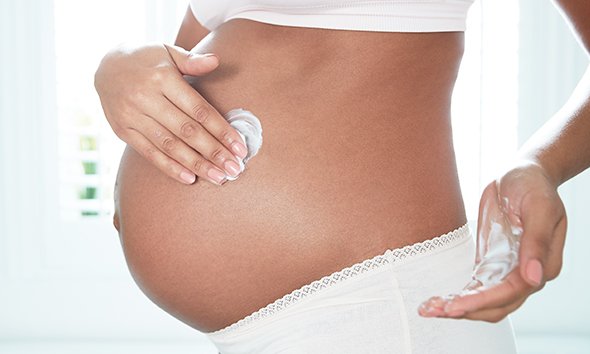 1. Trusted, Proven Results
It's completely normal to feel a little wary about how your skin may change during the nine-month stretch. You may discover new stretch marks, sensitive and sore boobs or puffy, swollen legs. These body changes are completely normal Mama, but our expert skincare is here to help. All our products have been tested by real mamas during independent consumer trials to assure you that they work super hard to support you with your pregnancy skin concerns. We also put our skincare through clinical trials in order to prove how well they work! Our iconic Tummy Rub Butter is clinically proven to increase skin elasticity and moisture, helping to protect against stretch marks as your bump grows. We do the hard work behind the scenes, working with dermatologists and skincare experts to ensure that you can trust our products to take action and provide you with real results to help calm, soothe and comfort your skin concerns as you grow your baba (or babas).
Did you know?
A combination of a deficiency of Omegas in the skin and its rapid stretch leaves 80% of pregnant women with stretch marks.
How can we help?
Our unique Omega Rich Skin Stretch Complex is packed into our Tummy Rub products to nourish your skin with Omega-rich oils, boost elasticity and help prevent against stretch marks.