Get protected by nature with our NEW Aluminium-free Oh Natural Pregnancy Deodorant! Expertly formulated by our dermatologists, our natural alternative to traditionally used aluminium antiperspirant is here to help you feel dry, supported, and fresh as you go about your day, every day. 
Want to know more? We thought you might! Read on to explore why our Mamas prefer a natural, aluminium free deodorant, the benefits of a natural, pregnancy safe deodorant and the brand-new ingredients we've incorporated into our new pregnancy essential…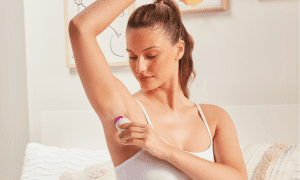 What's The Difference Between a Natural, Pregnancy Safe Deodorant and Antiperspirant?
An essential part of our everyday routines, most of us apply deodorant or antiperspirant every day, sometimes multiple times throughout the day! Traditional antiperspirants contain aluminium, or aluminium-based ingredients that temporarily block your pores, stop you sweating and keep you dry. Although this might sound great, aluminium is considered a genotoxin, (a chemical that can cause changes to a cell that may lead to cancer) and a neurotoxicant (substance that negatively affects the nervous system). Although the research isn't proven, there are studies to show these toxins can lead to changes in the brain impairing memory, energy, kidney, and liver function.  
As you make the leap to a natural deodorant, you may notice some small side effects as you enter the detox phase… 
What Is A Natural Deodorant Detox?
When transitioning to an aluminium free deodorant, your body will go through a transition phase as your body adapts to naturally deodorising ingredients. In this transition phase you may experience increased odour, because your body is releasing the bacteria that has built up and has been previously blocking your pores. 
But don't worry Mama! This transition typically only takes 2-4 weeks and can be helped by stepping up your showering game in the first week of use. Most people tend to give up their natural deodorant in the first 2 weeks as this is the time they smell the funkiest, however if you stick at it Mama, you'll be saying hello to odourless, fresh, and protected pits in no time!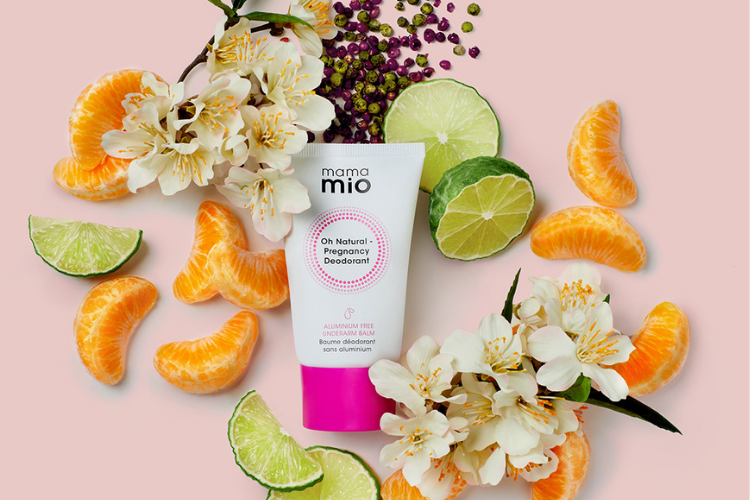 Why Oh Natural Pregnancy Deodorant? 
Formulated by our expert dermatologists, Oh Natural Pregnancy Deodorant helps to naturally protect your underarms from dryness throughout the day. It supports your natural bodily function of sweating, whilst leaving you feeling protected, fresh, and supported as you go about your day-to-day life!  
Our NEW Sugar Shield Technology combines plant-based actives including Rhamnose, Glucose and Glucuronic Acid to help create a protective barrier, helping to control body odour. Supported by Lichen Extract to naturally deodorise, Sweet Almond Oil to soothe delicate and sensitive skin and our iconic Omega-Rich Skin Stretch Complex, our natural, pregnancy safe deodorant is infused with a 100% natural, mood boosting fragrance blend of Orange Oil, Bergamot, Mandarin, May Chang, and Lime.  
Your Daily Pregnancy Skincare Routine
Our simple, 4-step, daily routine is here to help hydrate dry skin, protect your growing bump from stretch marks, and leave your underarms feeling dry and odourless… 
Whether you prefer a morning or evening shower, cleanse your skin with Megamama Shower Milk. Infused with Sweet Almond Oil to sooth delicate skin and Vitamin E to aid skin protection, our hydrating shower milk refreshes and revitalises tired skin, leaving it beautifully soft, smooth and supple from head-to-toe.  
Apply to your hands or Konjac Sponge, form a luxurious lather and indulge as our signature, 100% natural, feel-good, citrus fragrance fills your bathroom. 
95% of mamas agreed skin felt smooth and moisturised.* 
* Tested on 60 women, in an independent consumer trial.