Mama, we're beyond excited to finally share our Mamahood Live secret with you. You're invited to an entire day of live honest conversations, Mama Q&A's and even a virtual twilight yoga session!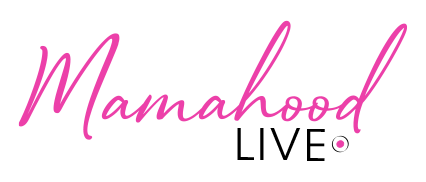 When is it happening?
Mamahood Live is taking place on Saturday 22nd August with the first live video beginning at 10 am with presenter Lucy Piper and our very own Head of Marketing, Lucy Mitchell (who is also expecting right now!).
What's the schedule?
All the live videos will be streamed here on Saturday 22nd August. Join our waitlist and we'll send you a reminder on the day with a link to the main event where you can find all the action as it happens!
THE SCHEDULE
10 am: Welcome To Mamahood Live!
Our friend and presenter Lucy Piper talks to Mama Mio's Brand Expert Lucy Mitchell about the Mama Mio range.
11.30 am: Behind the Bump Live
Sit down with a cuppa and join Rachel Adedeji and Flavia Benko as they chat about all things Mamahood.
2 pm: Live Q&A with Lauren Pope
Former Towie star and fellow Mama Lauren Pope chats about her experience of being pregnant during lockdown.
5 pm: Maternal Wellness Twilight Yoga Session
Join Lucy from Lucy Flow Yoga for a live session designed especially for pregnant and new Mamas in mind.
Why are we hosting Mamahood Live?
At Mama Mio, we are incredibly passionate about all things Mamamhood and we want to give our fellow Mamas and Mamas-to-be the opportunity to listen, connect and share their own experiences so that we can all feel united and in this together! With everything happening in the world right now, we want Mamahood Live to help you feel a part of something bigger and for all our Mamas to come together virtually to celebrate and discuss everything about Mamahood; the good, the bad and the ugly!
How can I get involved?
Mamahood Live is going to be nothing without our Mamas! Tag us (@mamamioskincare) and our hosts on Instagram to share your excitement about our virtual event and don't forget to tag #JoinTheMamahood so that we can see you.
Also, on the day there will be a live chat on all our live videos so that you can join in and message our Mamahood whilst watching! Oh, and don't forget to tell your own Mamahood so they can be a part of Mamahood Live, too.