Have you just revealed the good news? Congratulations, Mama! At this point, you may be buried in all the books out there on what to expect. Meanwhile, we're sure that you're also being showered in personal advice and tips from other helpful Mamas and friends. When you announce that a mini-you will soon be in the world, a lot of information seems to get thrown your way, with some pregnancy myths hidden amongst the facts. Feeling overwhelmed yet? We don't blame you! To help you out, we're here to debunk the pregnancy myths. From bathing to heartburn, those facts about pregnancy that seem rather questionable will be clear as day.
Keep reading for the five big pregnancy myths, busted.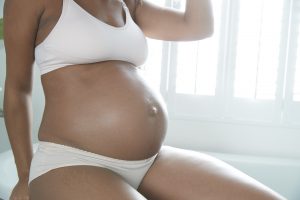 Pregnancy myth 1: You should avoid baths during pregnancy
Firstly, there is the well-disputed topic of baths during pregnancy. Many claim they should be avoided down to overheating and dizziness but we're here to tell you otherwise, Mama! If you enjoy a bath to relax, you'll be happy to know that bathing when pregnant is perfectly safe. However, when carrying a little one there are a few things to bear in mind before doing so.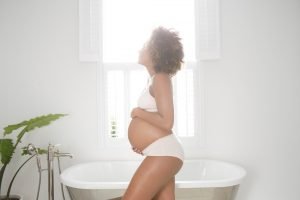 According to Healthline, a healthy pregnant woman's internal body temperature is around 37.2°C. The key is to keep the body heat below 38.3°C to make sure that everything stays safe. This means you should keep the water no hotter than 37°C, and keep a glass of water with ice within arms reach to stay hydrated!
Once you have the precautionary steps in place, you can rest assured knowing that regular baths during pregnancy are perfectly fine. Light some candles, nourish your skin with some Shower Milk and take some quality you-time to relax.