Th
e most 
wonderful time of year is fast approaching
, mama! 
If you're looking for the perfect Christmas gifts for pregnant women, whether she's a pa
rtner, friend
,
 loved one
(or yourself)
 we have a fabulous range of the best Christmas gifts for pregnant women to make mama glow from head-to-toe this Christmas. 
C
harged with nourishing plant-based actives and our unique Omega-Rich Skin Stretch complex, our amazing Christmas gifts for pregnant women will be sure to give mama an extra sparkle this Christmas!
If you're searching for Christmas gifts for pregnant women who are a mama-to-be or new mama, give her the gift of optimum protection and comfort this Christmas with Breast Friends. This ultimate boob self-care set contains all the essentials mama needs to nourish and soothe her boobs and nipples throughout the 9-month stre-e-tch and beyond! It contains our expertly formulated Pregnancy Boob Tube which is enriched with nourishing plant-based actives including Aloe Vera and Cabbage Leaf Extract to comfort mama's growing boobs. Finally, she can use our Keep Calm Nipple Balm; an 100% natural, comforting oil and butter blend that is supercharged with Vitamin E, Coconut Oil and Shea Butter to help hydrate sore and chapped nipples.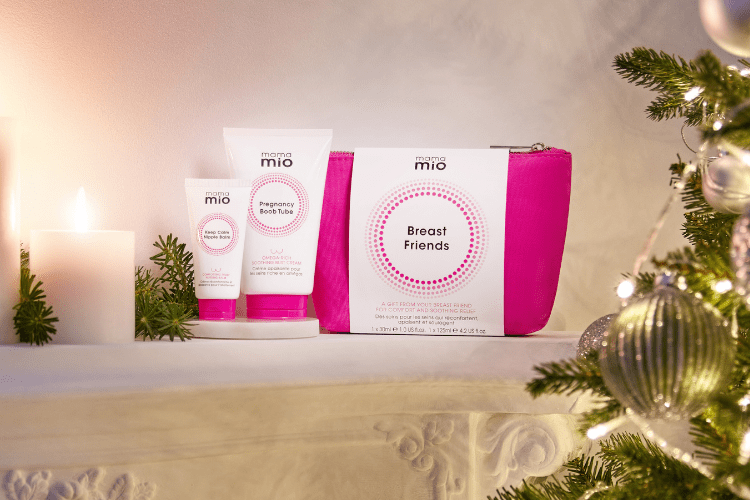 If you're looking for stocking stuffers for pregnant women, look no further than our Pregnancy Essentials Kit. This must-have kit includes four of our mama faves in miniature form, perfect for pampering mama from head-to-toe! Up first is our best-selling and iconic Tummy Rub Butter which has been expertly formulated to help nourish and soothe mama's growing bump. Next, we have our Lucky Legs Cooling Gel to provide instant, cooling relief to mama's tired, swollen feet and ankles. Pregnancy Boob Tube, which is clinically proven* to increase skin elasticity and moisture, helping to protect mama's boobs against stretch marks and our Tummy Rub Scrub which contains pumice and volcanic sand to prep and polish her skin, buff away dryness and reveal moisturised, healthy and radiant skin. Presented in a beautiful hot-pink pouch that is perfect for on-the-go, any mama would be thrilled to see this in her stocking this Christmas! 
*Independent clinical trial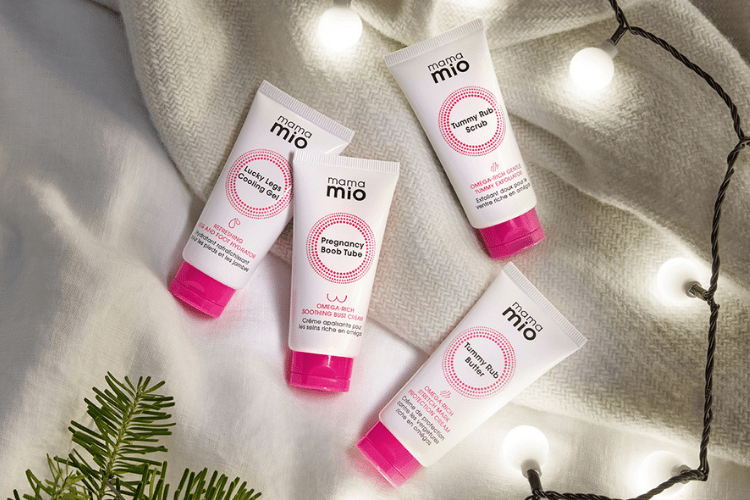 Seeing as we are recommending the best Christmas gift ideas for pregnant women, we can't forget to mention our Bloomin' Lovely Bundle (it really is bloomin' lovely).  Perfect for mama's in the first trimester, this expertly curated bundle includes everything any expecting mama will need to hydrate and support her skin during the early stages of her pregnancy. It includes our hero and clinically proven* Tummy Rub Butter to help protect mama's skin against stretch marks during the first few months of pregnancy, Pregnancy Boob Tube to help soothe and nourish her growing, achy boobs. Megamama Shower Milk to gently cleanse and hydrate her skin for a revitalising shower experience and last but not least, Lucky Legs Cooling Gel to hydrate and cool her swollen and achy legs and feet.  
*Independent clinical trial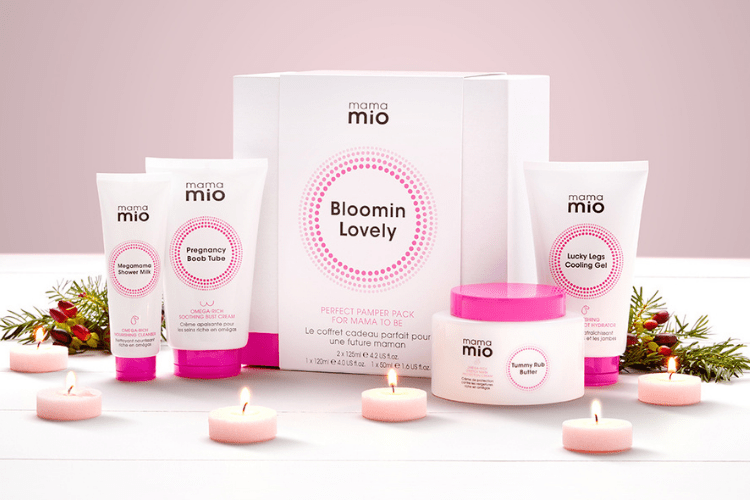 When it comes to shopping for the best Christmas Presents for pregnant women, our Tummy Rub Routine should be at the top of your gift list. The ultimate bump-care collection, this gift set is perfect all mamas no matter what trimester they're in and contains everything she will need to keep her bump hydrated, soothed and supported throughout her pregnancy journey and beyond. To start with, it includes our best-selling and mama adored Tummy Rub Butter to nourish and comfort her growing belly, our Tummy Rub Scrub to gently buff away dryness, revealing silky smooth, hydrated and beautifully soft skin. For mamas who prefer using a silkier texture, this tummy-loving routine also includes our Tummy Rub Oil that delivers the same incredible results as the Butter, the only difference is the texture! Top tip: for an ultra-hydrated bump apply the butter over the oil for added stretch-mark protection.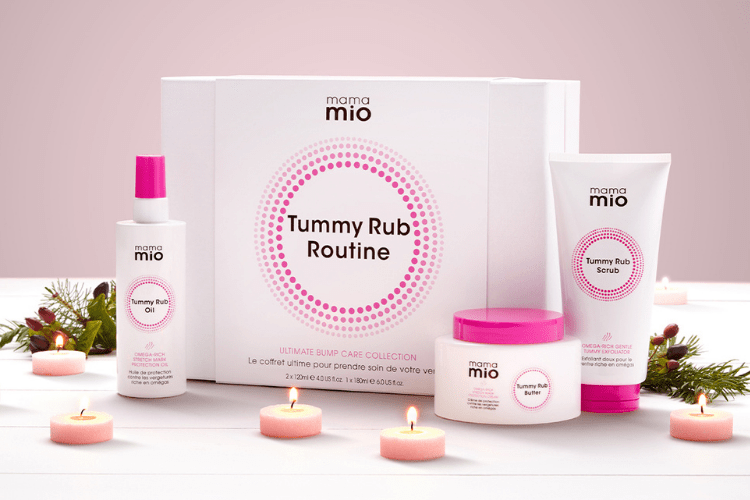 If you're after Christmas presents for pregnant women in their third trimester, our Trimester 3 Oil Bundle contains everything mama will need to help keep her skin moisturised and supported during the last few weeks of her pregnancy journey. Up first is our Lucky Legs Cooling Gel to refresh, revitalise and cool her puffy and tired legs, our Megamama Body Lotion a light lotion packed with hydrating omegas and an AHA blend to help encourage surface cell renewal for brighter, fresher skin. Last, but definitely not least we have our Tummy Rub Oil, a lightweight silky blend of natural oils that is clinically proven* to increase skin elasticity and moisture, helping to prevent mama against stretch marks. When searching for Christmas gifts for pregnant women, this skin-nurturing bundle is perfect for any mama in need of some well-deserved 'me-time' during the final stre-e-tch of her pregnancy. 
*Independent clinical trial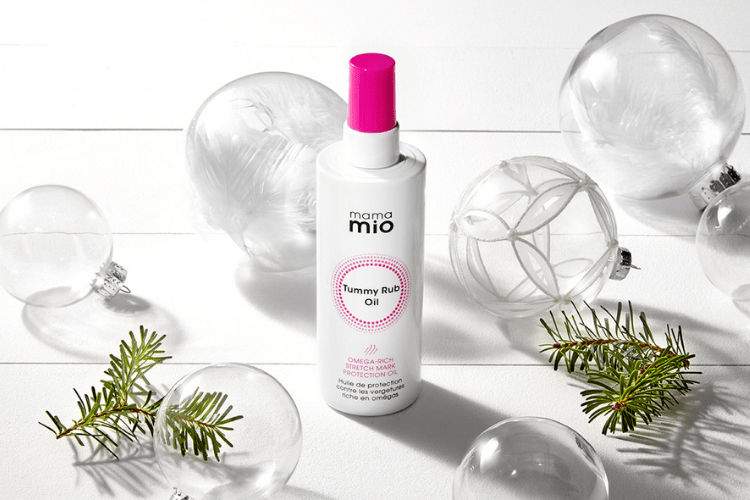 Whether you're a pregnant or post-partum mama, read more about how a well-performed stomach massage can help reduce tension and help you bond with your baby here.