Whether you decide to breastfeed
 your baby
 or not, throughout the 9-month 
str
-e-tch your body is going through a lot of
 changes
to prepare for the arrival of your
 little one
.

As your boobs grow, they may become sore and tender

 due to pregnancy hormones

,

but a soothing breast massage for pregnancy

 

can help 

comfort and moisturise your girls

. 
If you're a mama
–
to-be or breastfeeding
 your little one
,
 read on to find out 
how to use our
 expertly formulated
Nipple Balm and Pregnancy Boob Tube  during a pregnancy massage at home to keep your boobs supple, strong and
protected. Are you ready to treasure your chest?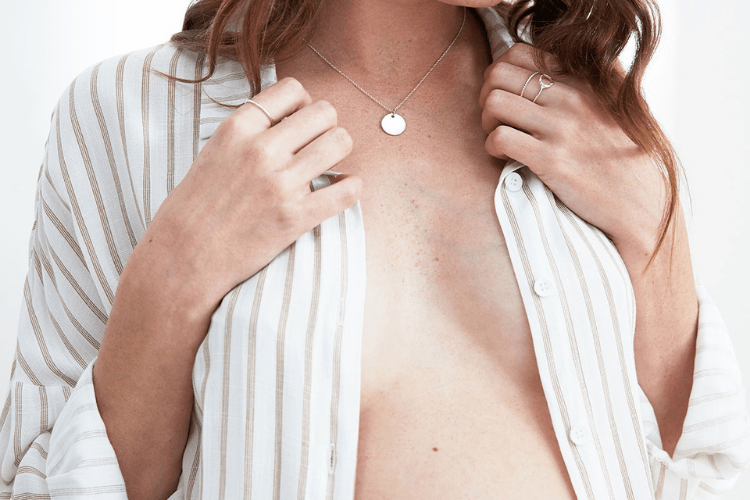 What Is A Breast Massage For Pregnancy?
Similar to a full body massage, a breast massage involves using a pregnancy moisturiser or massage oil that is spread over the entire breast area. There are many types of breast massage, however we recommend the below technique for breast feeding mamas!
What is the right way to massage breasts?
Place four fingers on the top and bottom of one breast.
Apply light pressure while moving the fingers of both hands in circular motions.
Position the fingers on each side of the same breast and continue to massage in a circular pattern.
Repeat on the other breast.
Breast massages are safe, mama, but if you have had breast cancer or any recent surgery be sure to take care when massaging a lump or scar. If you have any concerns, consult your doctor.
How Can A Breast Massage Help Me?
Your boobs change a lot during and post pregnancy, but that's totally normal! Pregnancy and breastfeeding can be tough on your boobs. Whether you're 12 weeks pregnant or 20 weeks pregnant, many mamas experience breast changes such as sore nipples, dry and cracked nipples, engorgement and blocked milk ducts. There are many breast massage benefits, one study taken in 2015 revealed that all 42 breastfeeding participants reported a reduction in breast and nipple pain following a therapeutic breast massage! What are you waiting for, mama? Give your boobs some well-deserved TLC!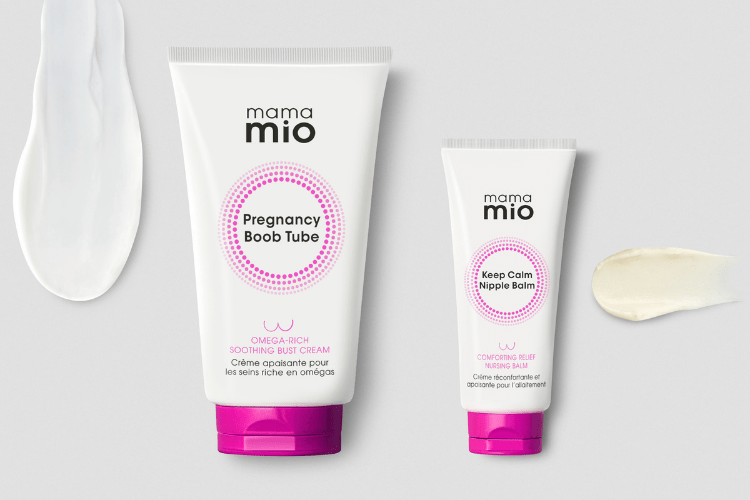 The Products To Use
Pre or post-partum, our Pregnancy Boob Tube is perfect for breast massage for pregnancy. Expertly formulated to soothe and nourish growing or breastfeeding boobs, this deeply moisturising cream is charged with our Omega Rich Skin Stretch Complex that is clinically proven* to increase skin elasticity and moisture. Packed full of plant-based actives including Aloe Vera, Shea Butter and Cabbage Leaf Extract to help clear blocked milk ducts and soothe soreness. Safe to use whilst breastfeeding, so there's no need to remove before baby latches on! 
*Independent clinical trial