It's world breastfeeding week, Mama! In this day and age, breastfeeding your little one should be stigma-free, whether it's in the comfort of your own home or out in public. However, the society that we live in has only recently started to welcome breastfeeding as a natural part of life. Even today, some Mamas are still at the receiving end of a few funny looks when breastfeeding their baby in public! Due to all of this catching up our society has to do, there's not a lot of real-life experience or information out there on this natural, normal part of life.
Luckily, we're here to help! For world breastfeeding week, we've answered the top breastfeeding FAQs to help prep you to feed your little one.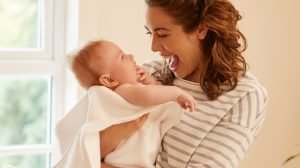 Can you drink caffeine while breastfeeding?
To kick off our breastfeeding FAQs for world breastfeeding week, let's debunk a common query about your morning coffee- can you drink caffeine while breastfeeding?
In short, yes you can. However, as with everything Mama, there can be too much of a good thing. While you're working off your little one's sleeping schedule, you may be craving endless mugs of coffee and tea but it's best to be mindful of how much you're consuming. According to the NHS, caffeine can reach your baby through your breast milk and may keep them awake and restless.
So, while you can drink caffeine while breastfeeding, it's best to restrict it to less than 200mg a day. Bear in mind one mug of instant coffee is around 100mg. Plus, don't forget about those hidden caffeine sources such as some chocolate bars and fizzy drinks!
Does breastfeeding get easier?
Our next breastfeeding FAQ is whether or not breastfeeding gets easier. If you're struggling Mama, don't worry. During the first few days, you and your baby will just be getting to know each other. Therefore, it may take some time, but breastfeeding normally gets easier once you've both got the hang of it. If you're still trying to establish that connection with your little one, take a look at these 3 Ways to Bond with Your Baby.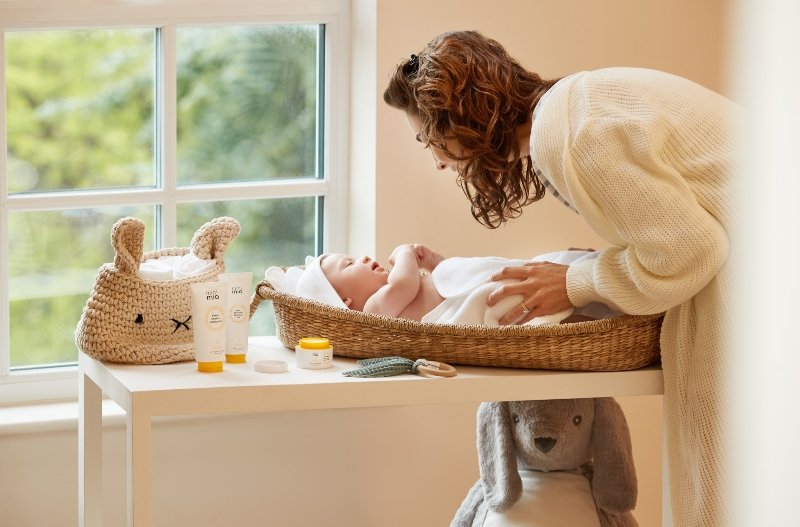 Does breastfeeding hurt?
While it may be difficult at the beginning, does breastfeeding hurt once you're up and running? Well, when your little one initially latches on properly, you may feel a slight discomfort. After this, the discomfort should ease until it becomes simply a gentle tug.
While it's common for the boobs to feel a bit sore as they fill with milk, in a normal situation, the actual process of breastfeeding does not hurt. To soothe your growing boobs, try massaging the soothing, omega rich Mama Mio Pregnancy Boob Tube from below your boobs to your neck. However, if breastfeeding itself is consistently hurting, it's best to consult your medical professional.