Most expectant mamas find their boobs are one of the first changes they notice to their body. Unsurprisingly, this sudden acquisition of a larger pair does not come without its own trials and tribulations; whether it's heightened sensitivity, a larger cup size or back pain. You're not the odd one out. These are all perfectly normal for mamas-to-be.
In this excerpt from Mama You've Got This, an honest guide to pregnancy, Melissa Schweiger Kleinman, gets candid about the realities of having pregnancy breasts.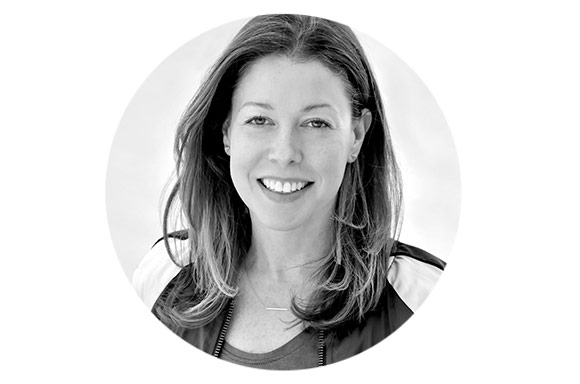 Your boobs go through a lot during pregnancy. Tender and swollen breasts are one of the first signs you're pregnant, you'll probably feel much like you're PMS-ing throughout your nine months. Pregnancy hormones cause an increased blood flow to the boobs as well as a change in the breast tissue. The result is a pair of boobs you may not recognise anymore. If you always dreamt of having a larger rack, you're in luck! However, for those with an already sizeable chest, it might not be such a welcome change. But before you get too used to them, remember this lovely new pair is only on loan for nine months and will require some extra tending to.
Should I wear a bra during pregnancy?
You'll want to invest in a new bra, or three, to accommodate your new cup size. The last thing you want to do is trap the girls in a too-tight bra for nine months. Going braless is not a good idea either, since you'll want some extra support to help give you a nice and lifted shape during pregnancy. The extra support will also help keep you from putting more strain on your back. You may want to steer clear of underwire or anything with too much detail on the breast area. Comfort is key right now. Make sure to buy an exercise bra for support and even a comfy cotton bra to sleep in.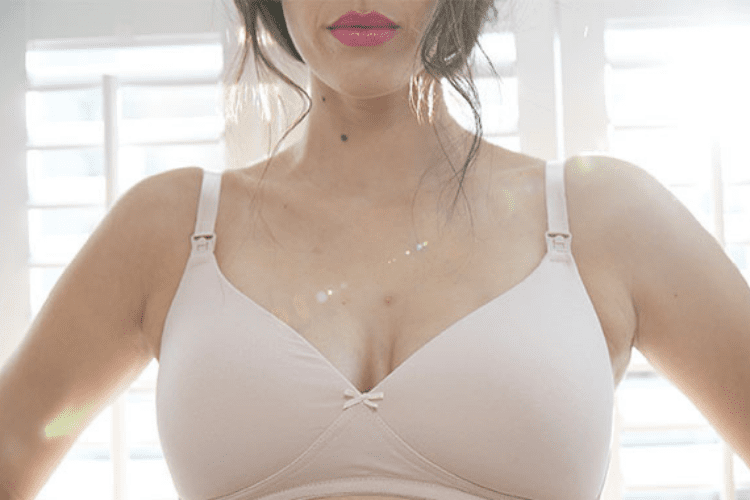 Care for boobs after pregnancy
You can expect your new boobs to go from swollen and tender to even more swollen, but filled with milk after pregnancy. It may feel like your boobs are only feeding instruments whilst you're in the early phases of mamahood, but one day you'll have them back to yourself again. During pregnancy is a great time to start giving your breasts some extra TLC. While genetics play a role in just how saggy your boobs will become as you age, there are measures you can take to help keep them at their perkiest, such as:
Applying sunscreen onto your chest area even when it's not sunny outside. The damaging effects of UV rays can penetrate clothing and break down the collagen and elastin on your décolletage, leading to droopy boobs.
Continue wearing supportive bras to help your boobs keep their shape.
Apply a hydrating and firming cream, such as Mama Mio Pregnancy Boob Tube, to the chest and breast area to help improve the skin's elasticity.
Your newly enlarged boobs may be on loan only for a spell, but don't fool yourself into thinking they're not affecting your skin. Your heavier breast size is now pulling down on the skin on your chest and décolletage and compromising its elasticity. Luckily you can help fight the negative effects of gravity by using Pregnancy Boob Tube, which is loaded with Omegas 3, 6 and 9 to lock in hydration, to help your newly stretched skin retain its elasticity. Also in the mix is cabbage extract to help reduce the swelling and discomfort your new pair is causing you, while CoQ10 helps to fight free radical damage and protect the delicate tissue around your chest. With daily application of Pregnancy Boob Tube, things will definitely start looking up!