During the colder months your skin is more prone to becoming dry and dehydrated. Keep your growing bump nourished and comforted with our NEW Limited Edition Tummy Rub Butter Gingerbread. Spice up your bump care routine this festive season with our NEW body lotion for Winter.
Keep scrolling to discover everything you need to know about our NEW seasonal scent and why its the perfect body lotion for Winter to warm your senses and nourish your bump throughout the 9-month str-e-tch and beyond…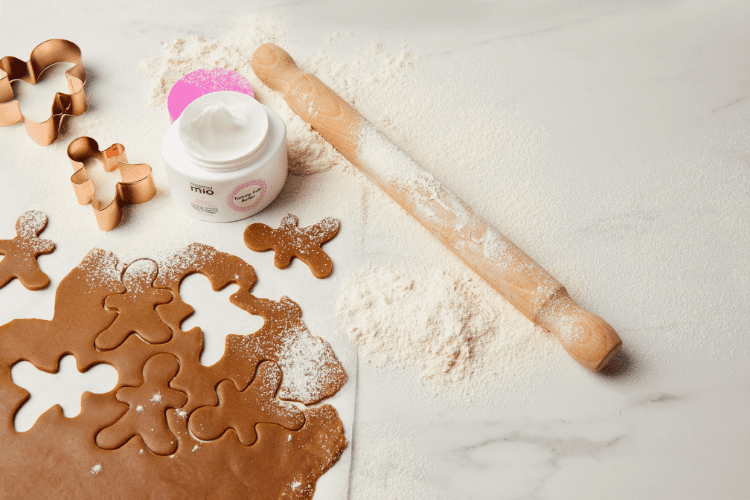 What causes dry skin in Winter and pregnancy?
Cold air, dry central heating and lower humidity levels can zap your skin of the essential moisture that it needs to stay nourished and healthy, leaving your skin looking dry and a lot less radiant than normal, Mama!
This is due to your everchanging hormones that can cause your skin to lose elasticity and moisture as it stretches to make way for your little bundle of joy to grow, leading to flaky, itchy, tight and dry skin. Don't worry though, Mama, because we've created the perfect body lotion for Winter to combat these symptoms and smell amazing at the same time!
A new seasonal scent
Get ready to spice up your bump care routine this festive season with our NEW Limited Edition Tummy Rub Butter Gingerbread, the perfect body lotion for Winter. A brand new scent for Mama Mio, this warm, cosy fragrance will have you dreaming of sipping on a sweet, hot gingerbread latte by the fireplace (decaf of course).
Expertly formulated for mamas-to-be to nourish and soothe growing bumps, our iconic rich, thick and super nourishing Tummy Rub Butter has been infused with a unique festive fragrance featuring warming notes of Ginger, Cinnamon and Cardamom so you can feel good and smell festive.
Top Notes: Ginger, Cinnamon, Cardamom, Blond Woods
Middle Notes: Pepper, Nutmeg, Cedar, Incense
Base Notes: Patchouli, Vetiver, Tonka Bean, Benzoin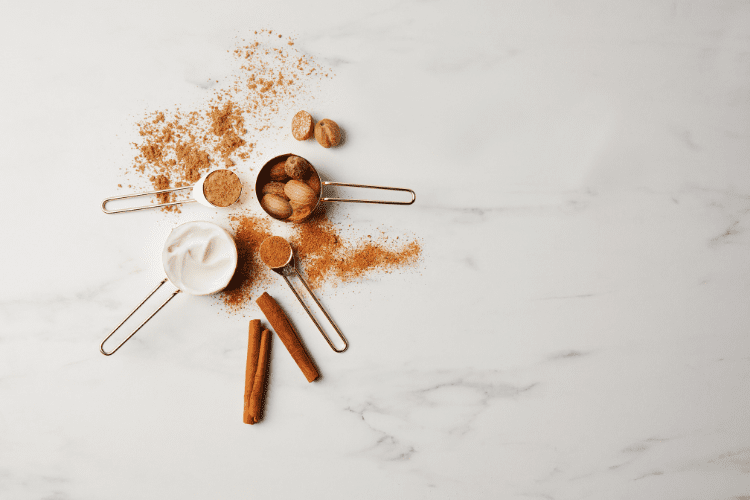 The same iconic formula
Expertly formulated to nourish, soothe and protect growing bumps our Limited Edition Tummy Rub Butter Gingerbread will help you maintain that head-to-toe, Mama glow all Winter long.
New fragrance? Check! New formula? Never! Boasting the same iconic and bestselling formula as the original, the only difference being the addition of a new seasonal scent that's as sweet as you, Mama! Packed-full with 100% natural plant-based actives to deliver results you can both see and feel including Coconut Oil, Vitamin E, Sweet Almond Oil and Shea Butter to leave your skin feeling hydrated and soft from top-to-toe.
All of our Tummy Rub Butters are infused with our iconic Omega Rich Skin Stretch Complex, a unique blend of nourishing omega-rich oils including Avocado Oil, Inchi Oil and Argan Oil (rich in Omega 3, 6 and 9) to help keep your skin elastic, supple, strong and protected from dry skin in Winter.
Treading gently on the planet to help protect our future generations, we only ever use the best quality ingredients and source our packaging and materials sustainably and responsibly. Our packaging is 100% recyclable; jar and cap in your plastic bin and carton in your paper!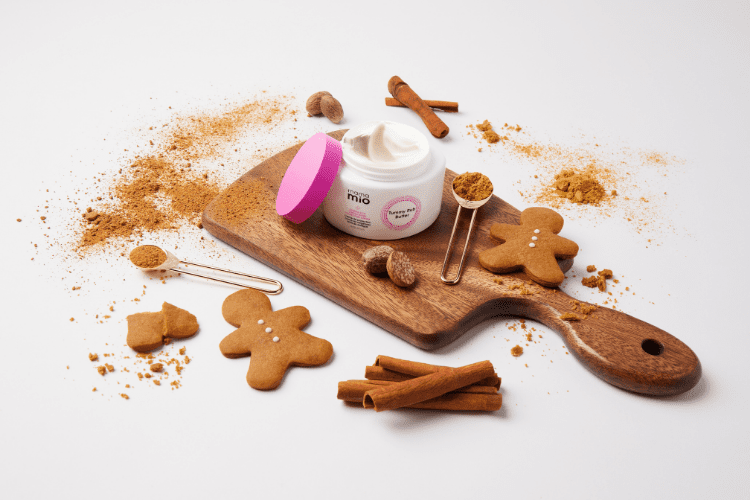 Clinically proven results
The proof is in the results! All of our Tummy Rub Butters are clinically proven* to increase skin elasticity and moisturise, helping to protect against stretch marks.
98% of mamas agreed skin felt supple and more elastic and would recommend to their fellow mamas*
*Tested on 30 pregnant and 30 non-pregnant women with stretch marks, in an independent consumer trial.
Your Bump Care Routine For Dry Skin In Winter
Follow our 3-step bump care routine to help keep dry Winter skin at bay, keeping it feeling silky smooth, moisturised and comfortable throughout your pregnancy journey.
Polish and perfectly prep mama-to-be skin with this super effective, yet gentle exfoliator that buffs away dryness to reveal silky smooth skin underneath. Packed with natural plant-based actives including Fig extract, Papaya extract, Vitamin E along with Pumice and Volcanic Sand to give a gentle, even exfoliation without scratching the skin. Supercharged with our iconic Omega Rich Skin Stretch Complex to help keep your skin feeling supple, elastic and strong.