Is your due date approaching, Mama? Hospital bag? Check! Birth plan? Check! Aside from the obvious, you might be wondering what else you can do to help you prepare for the arrival of your little one. But, have you ever considered adding perineal massage to your to-do list?
Read on to discover how to do a perineal massage with our NEW Push Partner Perineum Oil, what they are and why giving this area a little bit of TLC during your pregnancy could help you avoid tearing or an episiotomy…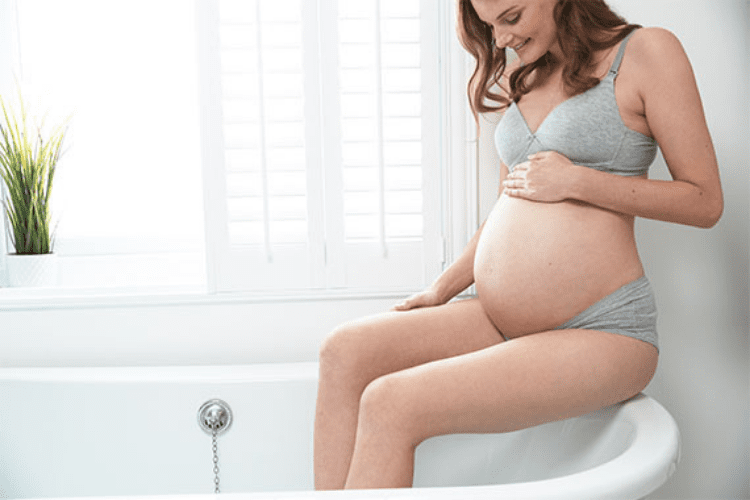 What Is A Perineal Massage?
Okay Mama, let's start with explaining a bit about what your perineum actually is. Your perineum attaches to your pelvic floor and sits between the opening of your vagina and your back passage (anus).
A perineal massage can help prepare your perineum for labour, making it more flexible and able to stretch easily. A perineal massage is the process of stretching the tissue of the perineum, using one or two of your fingers. They can be performed during the third trimester in the comfort of your own home and the aim is to help prepare this tissue to stretch over your baby (babies?) head and torso during a vaginal birth.
Some Mamas prefer to massage their perineum themselves, but you can ask your partner to help you if you find it too difficult.
What Are The Benefits Of Perineal Massage?
According to research, it is said that between 40-80 percent of women will tear during a vaginal delivery and around two-thirds of tears will need some stitches.
Here are some of the wonderful benefits of perineal massage:
Reduces the risk of tearing: Studies suggest that around 1 in 15 women who regularly perform a perineal massage don't need an episiotomy or experience tearing that requires stitches.
Helps the skin stretch: The act of massage increases the amount of blood flow to the area. This could help these tissues stretch more easily which can help reduce pain during labour! Convinced, Mama? We sure are!
Prepares your body for childbirth: Massaging your perineum may help you get used to the feelings you experience during labour. This could also help you to relax and focus when the time comes to push, push, push!
Reduces the need for stitches: Studies suggest that massaging your perineum could reduce the need for stitching by 10%, which could help make any tearing a lot less severe, Mama!
When To Start Doing A Perineal Massage?
According to the experts, it is recommended that you start massaging your perineum 1-2 times per week between weeks 34-36 of your pregnancy. However, before beginning a perineum massage it is important to consult with your doctor or midwife beforehand.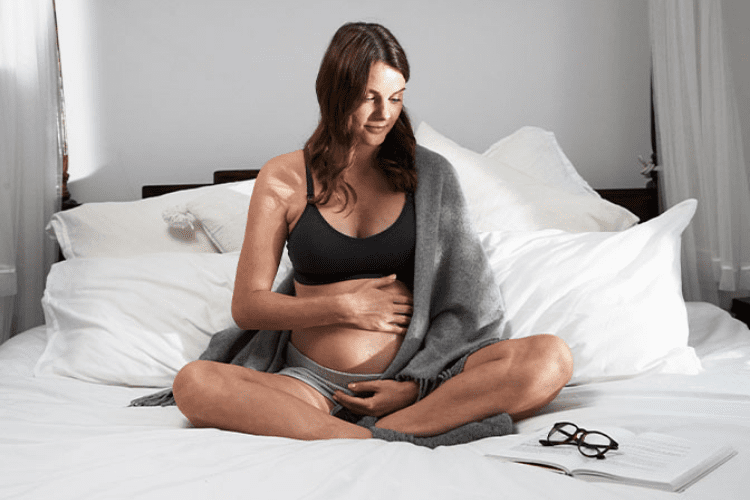 How To Do A Perineal Massage?
If you're wondering how to massage your perineum before birth, we've created an easy to follow step-by-step guide:
Step 1: Wash Your Hands
Before starting any massage, it's important that you wash your hands thoroughly using a mild soap that won't irritate this delicate area.
Top tip: make sure to clip your fingernails to avoid any nasty scratches!
Step 2: Get Comfortable
You want to feel as comfortable as possible, Mama. This could be either lying down on your bed or sofa with your legs open and knees bent. You could also use your trusty pregnancy pillow to help support your upper body.
Step 3: Begin The Massage
When it comes to knowing what to use for perineal massage, it is best to use a natural lubricant or oil like our Push Partner Perineum Oil and apply this to the lower part of the opening of your vagina, to help make the massage more comfortable. Make sure not to use synthetic products such as petroleum jelly or mineral oil.
Begin by placing one or both of your thumbs 1 -1/2 inches inside your vagina. To make sure you're doing it correctly, consider using a mirror the first few times you do a perineum massage.
Next, press your thumbs gently along the back (wall) of your vagina and towards your back end (anus). Make sure you don't press to hard, but you do want to apply enough pressure to feel some stretching (you might feel a slight burning sensation, but this is normal).
Keep your fingers stretched in this position for a maximum of 2 minutes. Then, move your thumbs outward and inward in a gentle, slow U-shaped motion (you should feel a sensation on the inside and outside of your vagina).
Mama, its important to make sure that you're relaxed and at-ease as much as possible during your perineum massage. The more you practice, the more comfortable and confident you will become when it comes to performing one. Your massage shouldn't last longer than 5 minutes each time.
If you would prefer your partner to help you with your massage, they can follow the same directions as above but using their index fingers instead of their thumbs. During the massage, make sure to communicate with your partner and let them know if they should apply more or less pressure. If you start to feel too uncomfortable and the burning sensation becomes too strong, stop the massage immediately.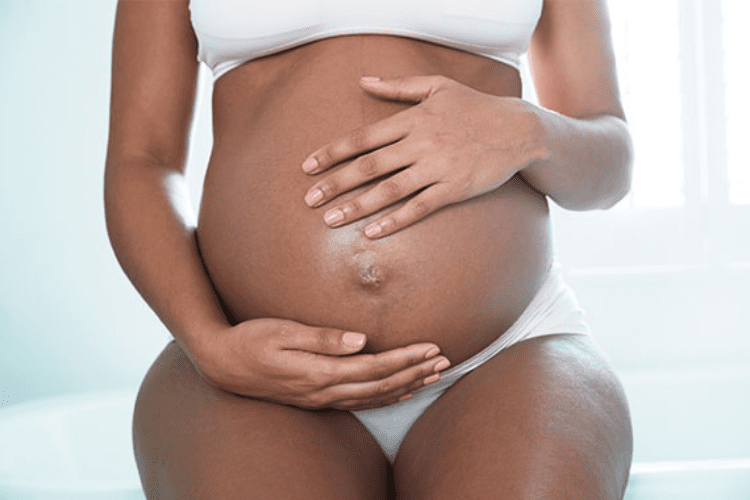 How Often Should You Do A Perineal Massage?
It is recommended that you massage your perineum 1-2 times each week. Doing too many perineum massages could actually do more harm than good and it might hurt the skin around your vagina.
If you're not sure on the best time to perform one, try doing them after your bath or shower as you will feel more relaxed, the blood vessels around this area will be dilated and the perineum will be softer so your massage will feel more comfortable.
Disclaimer
A perineal massage shouldn't feel painful, however it is important to note that you might feel some discomfort when you first start performing them. Before beginning a perineal massage, we recommend that you speak with your doctor or midwife to make sure that they are right for you. Additionally, you should also seek medical support if you experience a lot of pain during your massage. A perineal massage does not guarantee that you will not tear or need stitches or an episiotomy during childbirth.
NEW Push Partner Perineum Oil
Help prepare you perineum for birth with our brand NEW Push Partner Perineum Oil. Expertly formulated by our dermatologists with a blend of 100% natural nourishing oils including Sweet Almond Oil, Coconut Oil and Rosehip Oil to help Mama relax and make the massage process easier.
Infused with our iconic Omega-Rich Skin Stretch Complex, Push Partner is clinically proven* to help increase skin's elasticity to help keep your skin supple and soft for when you're ready to push! Packed full of plant based actives to deliver results you can both see and feel, this fragrance-free formula has been designed for Mamas with delicate skin and sensitive noses.
*Independent clinical trial.