When choosing a new skincare product, you might have wondered "what is a skincare brand I can trust? Will this even work?" Well, we're here to answer those questions for you. Let's start at the beginning and talk about Mama Mio. To trust a product, you need to trust the brand first, right?
What is the story behind Mama Mio?
Mama Mio was created for mamas by mamas, providing women with the support they need for strong, healthy skin. Whether you're 6 weeks pregnant or 36 weeks and you're about to pop! Mama Mio has 18 years of pregnancy-safe skincare experience and creates effective, unique, and nourishing formulas to protect and support your skin stretching throughout your pregnancy journey.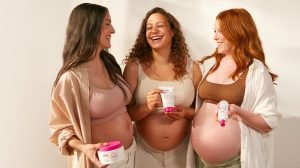 Trusted globally for using the best quality ingredients that are safe for mama and baby, we are super proud of our dermatologically tested formula – the Omega Rich Skin Stretch Complex. This clever cocktail of natural ingredients deeply nourishes, hydrates, elasticises skin and is clinically proven* to help prevent stretch marks. Mama Mio is powered by Mama Nature (she has the best stuff) – we have packed our products with the highest quality plant-based ingredients. All of our products have been specifically developed to be suitable for pregnant, post-partum, and breastfeeding mamas.
We promise to always be vegan, cruelty-free and use 100% natural fragrances. Know that by using Mama Mio you will be contributing to treading gently on the planet. We're committed to sourcing all of our packaging and materials responsibly and sustainably to protect our future generations.
If you still find yourself wondering, "but how can I be certain that Mama Mio is a skincare brand I can trust"? Fear not. Every single one of our products goes through years of testing and perfecting, before months of clinical and user trials. But what are clinical and user trials?
Clinical Trials
We carry out clinical trials to make sure our products actually work, so we can be a skincare brand that you can trust. They are for specific concerns, such as stretch marks or hydration. We ask a diverse group of people to document the effects of the product with surveys and photographs. This means that when you're picking a Mama Mio product you can trust that we're being honest and transparent about the genuine and amazing results we get from those products.
User Trials
During user trials, a group try out products before filling in a questionnaire about how it made their skin look and feel. This is a great way for us to determine if our products create a positive impact on people within their everyday routine. It is almost like your friend recommending a product to you.
In a nutshell this means that as a brand we ensure all of our products 'do what they say on the tin'.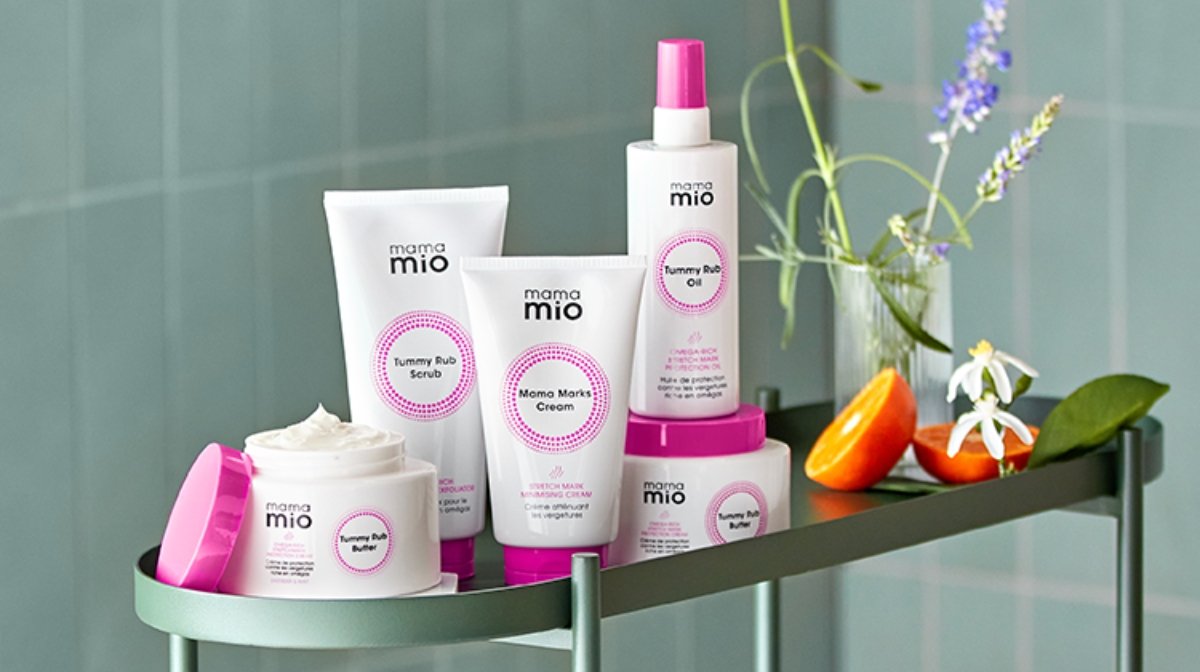 So now we've talked about why you should trust the brand, let's take a look at some of our clinically proven stretch mark products. These are packed full of plant-based actives and complexes that will improve the look and feel of the skin's elasticity, protect against and reduce the appearance of stretch marks.
Our Tummy Rub Range has been clinically proven to increase skin hydration levels by up to 43%*
98% of mamas agreed that skin felt supple, intensely hydrated and silky soft**
Brimming with omega-rich ingredients to slow the appearance of stretch marks during pregnancy, Mama Mio's Tummy Rub Butter hydrates skin, boosts elasticity and helps protect even the most sensitive of bumps.
But of course, the star of the show is our unique 'Omega Rich Skin Stretch Complex'.  This blend of Avocado, Inchi and Argan oils (all rich in omegas 3, 6 and 9) helps keep your skin elastic, supple and strong. For hydration, you'll also find Coconut Oil, Sweet Almond Oil and Shea Butter. Finally, to protect your skin against irritation, there's the essential antioxidant Vitamin E. It smells simply delightful too; with an invigorating blend of Orange Oil, Bergamot, Mandarin, May Chang, and Lime.
We have the backing of other mamas – check out the results from our user trials and our on-site product reviews…

98% of mamas agreed that their skin felt supple and more elastic and would recommend to their fellow mamas**
Clinically proven to increase skin elasticity and moisture*