Have you heard the news, Mama? Boots has a new arrival, Mama Mio and Mini Mio! From London, to Cardiff, to Aberdeen, you can now get your pregnancy and baby skincare essentials in your local high street store*.  
Founded in 1849, John Boot opened his first herbalist store in Nottingham, opening the doors to affordable, alternative medicine enabling the poorest to help themselves. Fast forward to 2022, and Boots is now the UK's leading health and beauty retailer, and with over 2,200 stores, they have supported mothers and babies for years, making them the perfect match for us, the pregnancy skincare experts! 
Whether you're just popping in for 'a few bits' (which we know always turns into a full beauty haul!), or you want to browse your favourite Mama Mio and Mini Mio products in person, head to your local high street store to pick up your treats.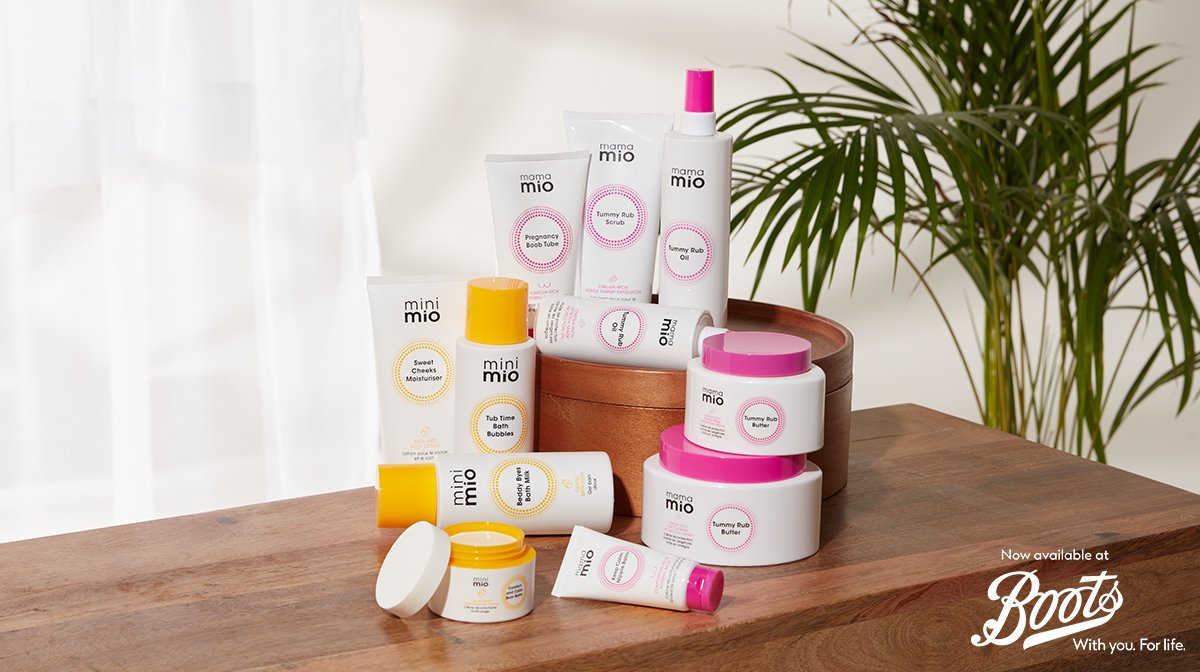 Where Can I Get Them?
But where can you grab your goodies? We're available in over 400 Boots stores across the country, so there's bound to be one near you! Head down to your local Boots to find your pregnancy and baby skincare essentials today.*
What's On The Shelves?
Mama Mio Tummy Rub Butters: Original, Supersize and Fragrance Free. 
Your favourite stretch mark protection creams are now available at Boots! Clinically proven** to increase skin elasticity and moisture, our vegan and cruelty-free butter is expertly formulated and dermatologically tested to nourish and soothe growing bumps. The Original and Supersize versions sport our iconic, 100% natural citrus blend of orange and bergamot for a refreshing boost. For mamas with sensitive noses, particularly in their first trimester, try our Fragrance Free option for all the moisturising benefits but no scent.  
98% of mamas agreed skin felt supple and more elastic and would recommend to fellow mamas***