You've already read our previous post about the importance of folic acid and pregnancy supplements, but If you're planning or expecting, you should be eating plenty of fruits and vegetables high in folic acid as they also contain other essential pregnancy vitamins.
But what fruit and vegetables are high in folic acid? Find out more about the best fruit and vegetables containing folic acid to help keep you and baby nourished during the 9-month stre-e-tch!
What Fruit And Vegetables Are High In Folic Acid?
1. Leafy Greens
Leafy greens including kale and spinach are high in many vitamins including folate, vitamin K and A. Studies have also suggested that eating more of these cruciferous vegetables may be linked to reduced inflammation and a lower risk of cancer. Just 30g of raw spinach contains 58.2mcg of folate and this leafy green is the perfect base for any salad.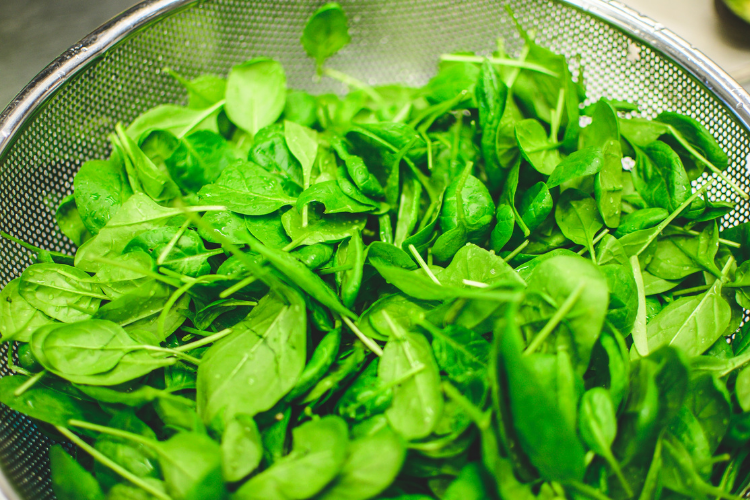 2. Bananas
As well as being high in potassium, manganese and vitamin B6, bananas are very high in folate and one medium banana can provide you with 23.6mcg of this essential vitamin. They're the perfect snack when on-the-go, or try using them in a nutrient-rich and delicious banana smoothie with some strawberries, Greek yoghurt and almond milk.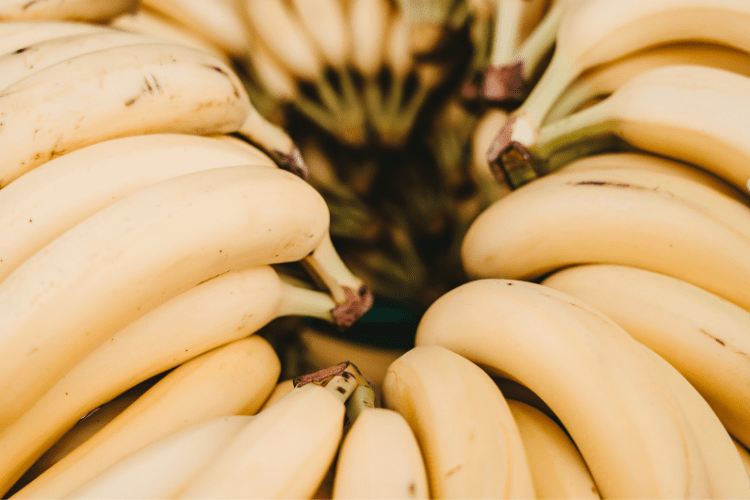 3. Avocados
If you didn't love avocados already mama, you'll love them even more as they are an excellent source of nutrients and vitamins including folate. Famed for their creamy and buttery texture, one half of a raw  avocado contains 82 mcg of folate, which is around 21% of your daily recommended amount. They're rich in potassium, vitamin K and C and are high monosaturated-fats which can help protect against heart disease. So pop the toaster on and make yourself some avocado on toast!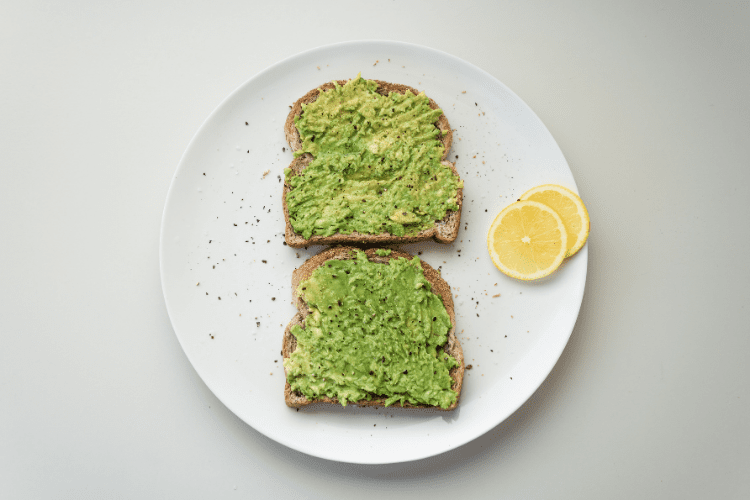 4. Broccoli
A dinner time staple, broccoli is rich in many vitamins including potassium, vitamin C and fibre. Half a cup of cooked broccoli contains 52 micrograms of folic acid as well as potassium, vitamin C and fibre. Add it to warming soups, hearty stews and bakes. Delicious!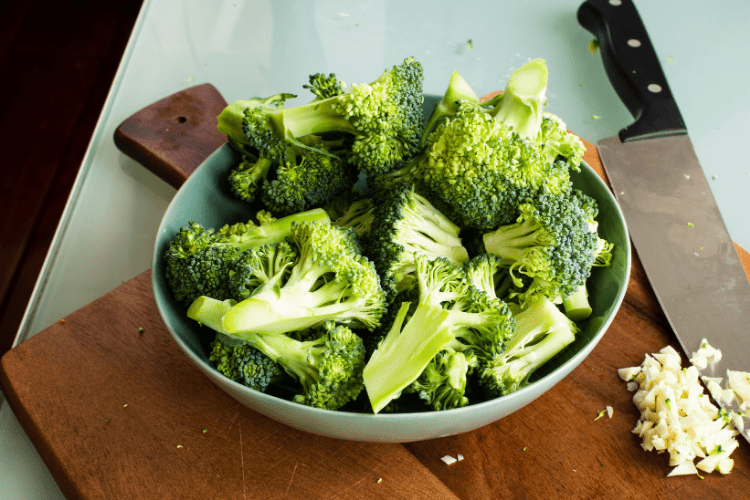 5. Beetroot
Beetroot contains a wide variety of health benefits and can help to improve digestion, lower blood pressure and reduce your risk of diabetes. Beets are also rich in nitrates, magnesium, phosphorus, vitamin C, A, and contain small amounts of calcium and iron – talk about a nutrient powerhouse! One cup of raw beetroot also provides 148mcg of folate.
Use them in salads, smoothies, juices or if you're looking to warm those Winter blues try Dr Larissa's beetroot soup. It's super delicious, only takes 30 minutes to prepare and it is the perfect comfort food on a cold, dreary Winter's day.
To find out more about Dr Larisa and her tips on conceiving, pregnancy and nutrition follow her on Instagram @drlariscora or visit her website here.
6. Citrus Fruits
We all know that citrus fruits including lemons, oranges and limes are rich in immune-boosting vitamin C, but they are also rich in folate and one large orange contains 55mcg of folate! As well as being refreshing and tasty, studies have found that a diet rich in citrus fruits may be linked to a lower risk of stomach, breast and pancreatic cancer. This is definitely one to add to your 5 a day, mama!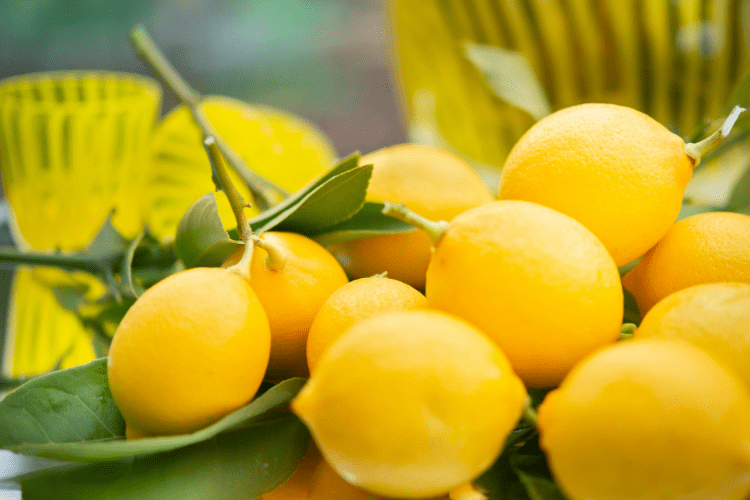 7. Asparagus
A powerhouse in folic acid, just four spears of asparagus contains 89 micrograms. Try roasting them with salt, pepper and a little butter for a tasty side dish that will be sure to satisfy your taste buds.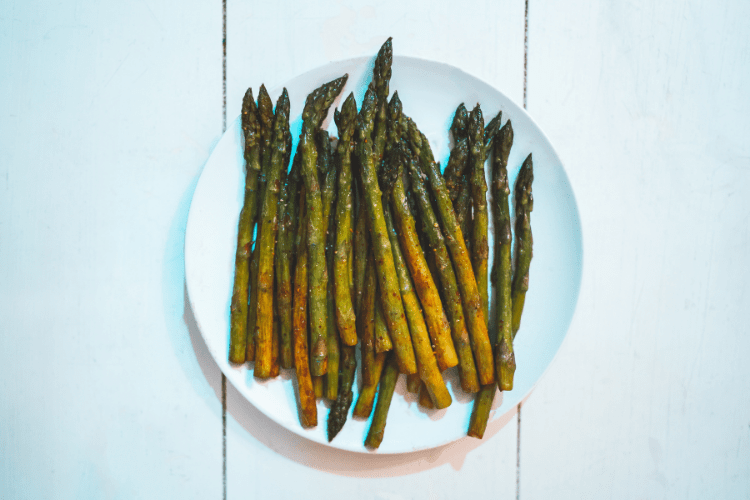 8. Beans And Legumes
A cupboard essential, beans and legumes are incredibly versatile and are a great source of vegetarian protein. Black-eyed peas have the highest amount of folic acid compared to other beans, with just half a cup delivering 105 micrograms. Lentils also provide a high amount of folate, with one cooked cup giving you 358 mcg! Legumes are also rich in fibre, antioxidants and micronutrients including iron, magnesium and potassium. Try using them in soups, stews or salads. Our favourite? A good old-fashioned jacket potato.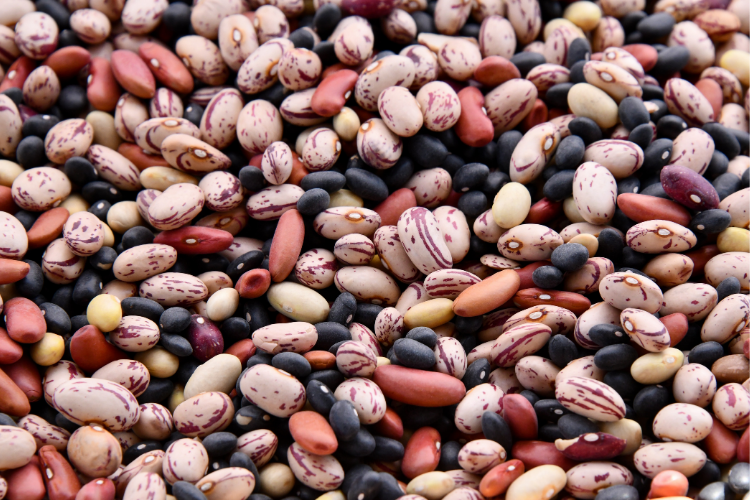 Note: Although a varied and balanced diet is incredibly important during pregnancy, it is difficult to get enough folic acid from your diet without taking supplements. Therefore, it is recommended that all pregnant or trying to conceive mama's should be taking a supplement containing 400 micrograms of folic acid per day.
Our NEW chewable pregnancy gummies have been created in partnership with MYVITAMINS to help support you when trying for a baby all the way through to bump! Our super tasty, sweet berry flavoured gummies are packed with 8 vitamins and minerals that are essential for pregnancy including folic acid to increase maternal folate status, vitamin C and vitamin D3* for normal immune function. Formulated into a delicious chewable gummy, these are the perfect daily dose to give your baby the best start in life!
*Recommended by the UK Department of Health to be supplemented when pregnant.